Primetime TV announces awards nominations
The 2008 PrimetimeTV Tejano Awards are scheduled at 7 p.m. Sunday, Nov. 23 in Austin's H&H Ballroom.
As part of the ceremonies, Austin City Councilman Mike Martinez will present Sunny Ozuna a proclamation as a pioneer and his 50th anniversary in theTejano music industry.
PTTV will present a Life time achievement award to Speedy Villanueva from the Tex Maniacs for his contributions.
The Primetime TV  Nominations: 
Male Vocalist of the Year: Emilio Navaira, Jay Perez, Jimmy Gonzalez, Joe Posada, Ruben Ramos, David Farias, Little Joe Hernandez,  Ram Herrera

Female Vocalist of the Year: Delia Gonzales, Elida Reyna, Megan Leyva, Rebecca Valadez, Shelly Lares, Michelle, Veronica Sustaita
Entertainer of the Year: Jay Perez, Shelly Lares, Jimmy Gonzalez,
Elida Reyna, Ruben Ramos, Sunny Sauceda, Ram Herrera, Michael Salgado

Album/CD of the Year – Tejano: Ram Herrera and the Outlaw Band 2007 - Ram Herrera; Before the next teardrops Little Joe Hernandez; 35th Anniversary - Ruben Ramos and the Mexican Revolution; Incomparble-Jimmy Gonzalez y Mazz
 
Conjunto of the year: Los Garcia Brothers,  Da Krazy Pimpz, Invicto, Michael Salgado, Los Deperadoz, Siggno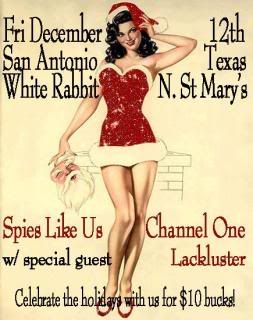 Most Promising Band: Da Krazy Pimpz, Leslie Lugo; Tex-Mex Kadillaks; Veronica y Avance

Showband of the Year: Avizo, Jay Perez, Sunny Sauceda, Los Tex Maniacs, Los Deperradoz, Eddie Gonzalez, Da Krazy Pimpz, Ruben Ramos and The Mexican Revolution
 
Austin Artist of the year: AT Boyz/Alma Tejana, Big Frank Gomez Band, Los Texas Wranglers, Johnny Degollado, Ruben Ramos and the Mexican Revolution
Comments
(0)
Subscribe to this comment's feed
Write comment