SAN ANTONIO - Farouk Shami. Interesting name for an interesting candidate who is running for the office of Governor in the state of Texas.
There were some 200 folks by 9 p.m. Sunday at the Cadillac Bar downtown where Shami was to hold forth on his campaign and his "new ideas." The latest news on the Houston-based businessman Shami is that the Mexican American Democrats
(MAD) formally endorsed candidate Farouk Shami.
From
http://www.burntorangereport.com
:
"Mexican American Democrats (MAD) announced the group's endorsement of Texas Democratic Gubernatorial Candidate Farouk Shami.
Steve Salazar
, State Chair for the Mexican American Democrats of Texas, said that Farouk Shami's "willingness to sit down and listen,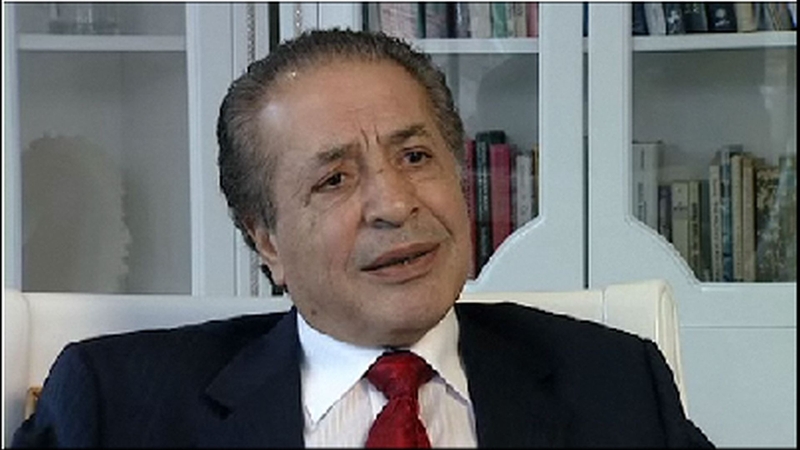 to talk to people about issues that affect us as a group-not only the economy and jobs, but also immigration and crime-led us to make this endorsement.
"He is inclusive of all people from all walks of life and can identify with those of us who were not born in the United States."
However, on the other hand. the Dallas Morning News in a political blog piped in with this gem:
"Farouk Shami's campaign followed his debate performance by announcing he's been endorsed by the Mexican American Democrats. It's a venerable group. Dates to the mid-1970s. However, since a split among its members in the mid-1990s, it's been associated mostly with state Rep. Roberto Alonzo, D-Dallas, and his allies."
The DMN piece goes on to add:
"Rival Democrat Bill White's campaign quickly countered with month-old news that the Tejano Democrats of Texas endorsed White. The Tejano Ds were the splitees from MAD. Former legislators Gonzalo Barrientos of Austin and Paul Moreno of El Paso were among the leaders of the breakaway group, which claims 1,000 paying members. From Shami on the endorsement:
"I am proud to have the endorsement of the Mexican American Democrats," said Shami. "I fully identify with its mission and vision and hope to work with them often in the near future."
Given the influence of Hispanic turnout in Democratic primaries, such an endorsement is a boon to Shami, though it is one of few, if not the only major statewide endorsement he has received.
Overall, it seems Texas' choices come down to the Republican incumbent, former Houston Mayor , hair magnate Shami, and former US Senator Kay Bailey Hutchinson.
Meanwhile the Sunday artistic entertainment include performances by Artie V y Grupo Suave, Final Cut and Texas Latino. Final Cut came on first and it was a hit-and-miss affair, perhaps no fault of theirs.
First, the towering speaker banks held enough power to blow out Rosedale Park. Don't you hate it when bands do that? Stack massive speakers in a venue that only needs barely a third of that to sound good. You can blame it on ignorance, out of control artistic ego or plain bad management.
On the first Final Cut stumbled a bit on the Latin Breed classic, "Ay Mujer." Either the singer or the band was off on the timing. It varied other times, it sounded like the drummer was way off timing. Despite setting up during hour beforehand, there was some some minor feedback in the sound system.
The rest of the evening, Final Cut went through their repertoire of cumbias, classics and more without any problems.
Another nuance, the DJ who opened the show was extremely annoying in his use of rewind while playing a number of tunes, Apparently the ability to enhance or extend the tune by rewinding certain segments was cute at first but it was extremely overused. He also overused the house system speakers, using them beyond their 10 maximum level.
Stuff likes this makes you regret forgetting your ear plugs.