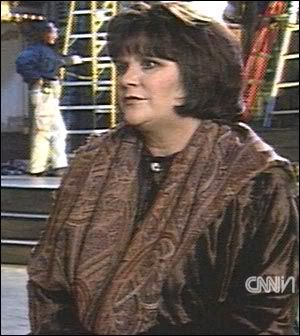 With little surprise, resistance and anger has built up against Arizona's controversial immigrant law.
Now comes the news that the National Coalition of Latino Clergy and Christian Leaders are seeking an injunction, saying the law intrudes on the federal role in regulating immigration.
According to the Associated Press, legal representatives filed the first lawsuits in Arizona on Thursday challenging the constitutionality of a controversial new Arizona law that makes it a state crime to lack proper immigration papers and requires local police to determine whether people are in the country legally.
Even Grammy winning singer Linda Ronstadt has stepped
 into the fray, lending her voice to a lawsuit by Latino groups challenging Arizona's new law that cracks down on illegal immigration.
"The national clergy felt it was time to move immediately," attorney Ben Miranda, representing the religious group, said at a news conference outside the federal courthouse in Phoenix. "There's a need to calm fears that are out there."
The law's authors scoffed at the challenge. State Rep. John Kavanagh, a co-sponsor of the bill, noted that the ACLU and MALDEF had so far failed to overturn two previous Arizona laws, one requiring proof of citizenship for voting and the other dissolving any business that knowingly hires illegal immigrants more than once. The latter case is before the U.S. Supreme Court.
"These are hollow arguments," Kavanagh said. "It's wishful thinking that this law is unconstitutional."
At a state Capitol news conference Thursday, Ronstadt said, "Mexican-Americans are not going to take this lying down."
The American Civil Liberties Union, the Mexican American Legal Defense and Educational Fund and the National Immigration Law Center have joined forces in pursuing legal action.
MALDEF President Thomas Saenz says many Latinos fear implementation of the law but that the legal challenge provides reason for optimism.
Colombian singer Shakira planned to visit Phoenix on Thursday to meet with the city's police chief and mayor over her concerns that the law would lead to racial profiling.
Tensions continue to boil up over the law, the toughest state measure against illegal immigration in the country. The legal offensive was partly aimed at reassuring the state's panicked immigrant community that the law will never take effect.
"We have seen laws like this before, in other states, and they have been struck down," said Saenz.