Big names at 2009 Tejano Conjunto Festival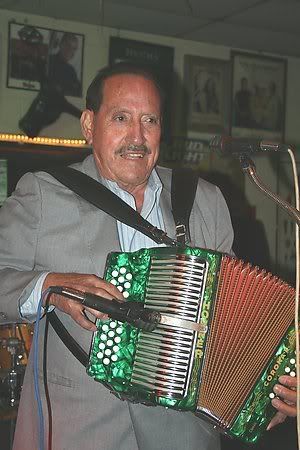 Hard to believe but it's coming up quickly on the new Tejano and conjunto season. The 2009 TMAs are set for April 30, while the 2009 Tejano Conjunto Festival is scheduled May 5-9 at Rosedale Park.
Among the headliners are Los Dos Gilbertos, Esteban Jordán, Ricky Naranjo y Los Gamblers, Sunny Sauceda,
Joel Guzmán & Sarah Fox, Cuatro Rosas, Los Badd Boyz del Valle, and more.
Complete schedule below.
The festival is presented by the Guadalupe Cultural Arts Center.
2009 TCF Schedule:
Tuesday, May 5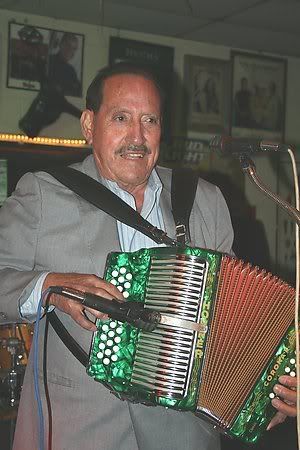 Guadalupe Theatre
9-11am | Free Admission for Senior Citizens
Seniors Conjunto Dance
Featuring Conjunto Music Hall of Famers
El Pavo Grande Salvador García and
Eddie "Lalo" Torres y Anita Paíz y su Conjunto
 
Wednesday, May 6
Guadalupe Theatre
7-9pm | Free Admission
Best of the Tejano Conjunto Festival CD Release Party
20th Anniversary of
The Best of the 8th Annual Tejano Conjunto Festival 1989
The Best of the 27th Annual Tejano Conjunto Festival 2008
Thursday, May 7
Rosedale Park
6-11pm | $12 per person*
6:00 Los Hermanos De León
7:00 Los Badd Boyz del Valle
8:00 Sunny Sauceda
9:00 Joel Guzmán & Sarah Fox
Special Tribute to Esteban Jordán
10:00 Esteban Jordán y su Rio Jordán
Friday, May 8
Rosedale Park
7pm-12am | $13 per person*
Puro Conjunto Pesado
7:00 Bene Medina y el Conjunto Águila
8:00 Los Monarcas
9:00 Ricky Naranjo y Los Gamblers
10:00 Cuatro Rosas
11:00 Los Dos Gilbertos
Saturday, May 9
Rosedale Park
2pm-12am | $15 per person*
Puro Conjunto Pesado
2:00 Conjunto Heritage Taller/Conjunto Palo Alto
3:00 Chano Cadena y su Conjunto
4:00 Ricardo Guzmán y Los Tres Aces
5:00 Conjunto Borrego de Jesse Borrego Sr. y Jr.
6:00 Johnny "El Brujo" Cruz and the Texas Chain Gang
7:00 Los Cuatro Vientos de Jimmy Bejarano
8:00 Eva Ybarra y su Conjunto
9:00 Oscar Hernández and the Tuff Band
10:00 Rubén Vela y su Conjunto
11:00 Mingo Saldívar y sus Tremendos Cuatro Espadas
* 3-Day Pass Pre-Sale: $25 for GCAC Members, $30 for Non-GCAC Members
At the door: $30 GCAC Members, $35 Non-Members
Workshops in the Button Accordion and Bajo Sexto, with a special session on Accordion Tuning, Maintenance & Repair, will be offered on May 7-9
(Thursday-Saturday) at the Guadalupe Theatre. These workshops will be conducted by conjunto greats Oscar Hernández and Jesús "Chucho" Perales.

For registration information (days, times, prices, etc.), call 210.271.3151