TMC Meet & Greet
The San Antonio chapter of the Texas Music Coalition presents their annual gathering to introduce their group, play some new music and and sign up new members.
All musicians, vocalists, bands, individual musical artists and songwriters are invited to bring
CDs of
their music to TMC's 10th annual Meet & Greet.
The gathering is scheduled 5-9 p.m. Sunday, June 28 at the Taco Garage, 8403 Broadway.
Spinmaster Joe Barfield will be guest DJ. Admission is free.
This is a really cool group that can help newcomers network and hookup with other newbies and/or veterans.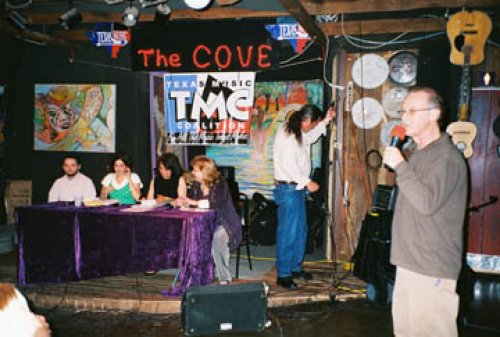 The winners of TMC's two Jack Skiles Music Studies Scholarships will be announced.
These scholarships are available to anyone in South Central Texas currently enrolled in music or music-related fields at the high school (including home school), technical college, junior college or university level. June 11.
Details/scholarship application, visit www.texasmusiccoalition.org.  This e-mail address is being protected from spambots. You need JavaScript enabled to view it  (210) 522-1963