Gone: Michael Jackson, icon, global superstar; Grammy react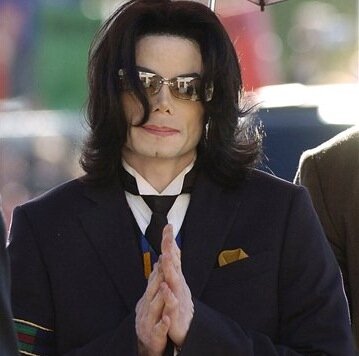 Pop superstar Michael Jackson is gone. Dead at 50 of apparent cardiac arrest. You can expect all Michael Jackson, all the time for the next few days.
Grammy react below. Stunned, disbelief, shock and sadness and
more. All the emotions that course through you when hearing such fantastic news.
Details are still pouring in but officials do not yet have a complete picture on exactly what happened to Michael Jackson.
This is all that has been confirned: Jackson died and pronounced dead at 5:26 p.m. EST Thursday at the age of 50 at UCLA Medical Center in Los Angeles. His death will be investigated by the Los Angeles County Coroners office. News outlets reported that Jackson was not breathing when Los Angeles Fire Department paramedics responded to a call at his Los Angeles home.
Hours after the news, it is still shocking.
Michael Jackson rose as a talented youngster from Gary, Indiana to become a multiple Grammy winner and world class superstar.
In the days and weeks to come we will hear and see the story of how Jackson transcended his humble roots- the cute kid with a mini-Afro and 1,000-watt smile- to score a ton of hits that became the soundtrack for millions around the world. He changed and influenced the world of pop music and ultimately evolved one of the world's strangest, perhaps most bizarre celebrities.
Michael Jackson leaves behind a lot of milestones. He was one of the youngest, most prolific hit-making artists. He produced some of the all-time best-selling CDs in "Off the Wall" and "Thriller," along the way breaking the racial barrier at the early '80s MTV network.
Then there's the disturbing and troubling news reports of child abuse and molestation charges. No need to recycle those here, there will be plenty of rehashing in days to come.
More details and continuing updates on Jackson at this MSNBC news link.
There's reaction from across the world. Below is a statement from Neil Portnow, President/CEO, The Recording Academy®:
"Rarely has the world received a gift with the magnitude of artistry, talent, and vision as Michael Jackson.  He was a true musical icon whose identifiable voice, innovative dance moves, stunning musical versatility, and sheer star power carried him from childhood to worldwide acclaim. A 13-time GRAMMY recipient, Michael's career transcends musical and cultural genres and his contributions will always keep him in our hearts and memories. We are deeply saddened by this tragic news and our hearts go out to his family and to music lovers around the globe who mourn this great loss."
Check back for more reaction and continuing updates.
What was your first Michael Jackson CD you bought? What is your favorite MJ hit? Did you ever see MJ in concert, when and where? Leave us a comment or memory.