Page 1 of 2
Tribute Band: tripping, transporting down memory lane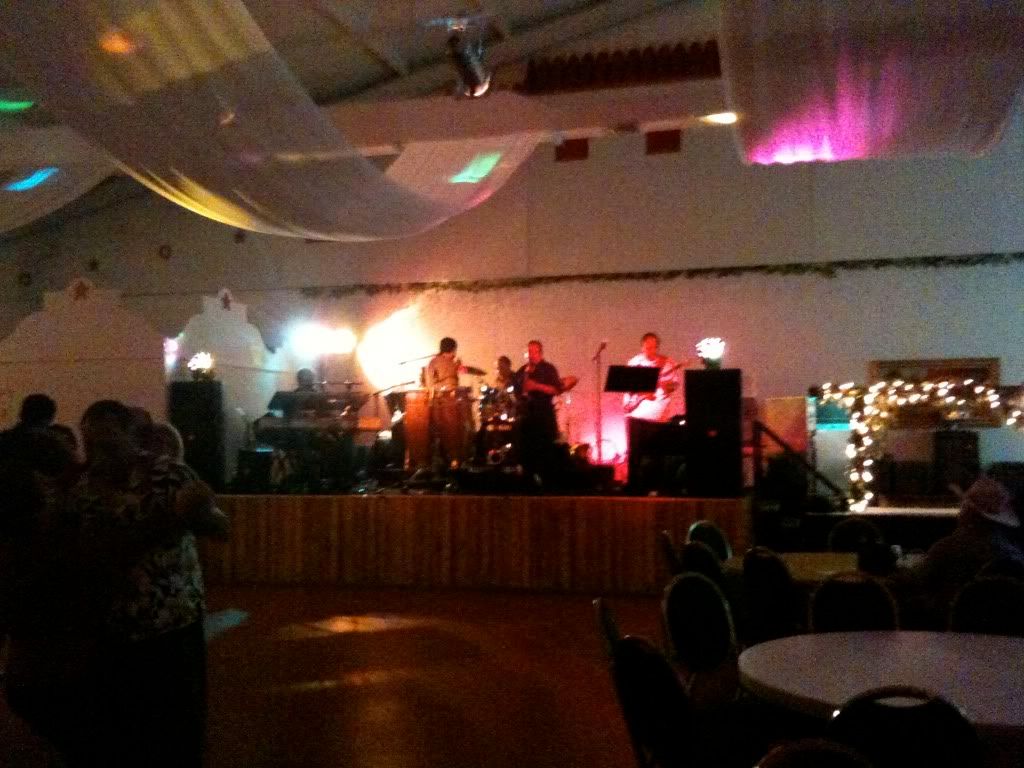 8:12 p.m. Friday night. Live.
Pueblo Hall, San Antonio.
The Tribute Band is on stage whipping out classic hits that recall another day and time. The first set included  "I only have eyes for you." Later, they ran with "(You've got) Personality," "Stand By Me," "Unchained Melody," 
and "Laughter in the Rain."
The occasion?
(Photos courtesy Ruben McCoy)


Just the TGIF Friday night concert/dance series featuring the Tribute Band which includes Ralph Cortez as singer, Henry Lee, Rudy Palacios, Roland Martinez and a couple of other guys.
The crowd, filling up about 65 percent of the cavernous hall. seems content with the music selection.
It's easygoing, nostalgic, and ultimately satisfying.
No loud rock, no angry punk here.
"Everybody likes to feel young, so the music takes you back to when you were young," said Ruben McCoy, marketing strategist and music lover. "It rejuvenates you."
"Plus it is almost like, it takes you out of today's troubles, a form of escapism. To a better time, another place."
McCoy made some good points.
The ultimate purpose of music is to move people. To move them to the dance floor. To move them to tears.
If music, like art, does not provide some sort of emotional punch, then it amounts to nothing. It is blah, and boring.
The power of music lies in