A Slice of Comedy: Luna, Ponce and Caliz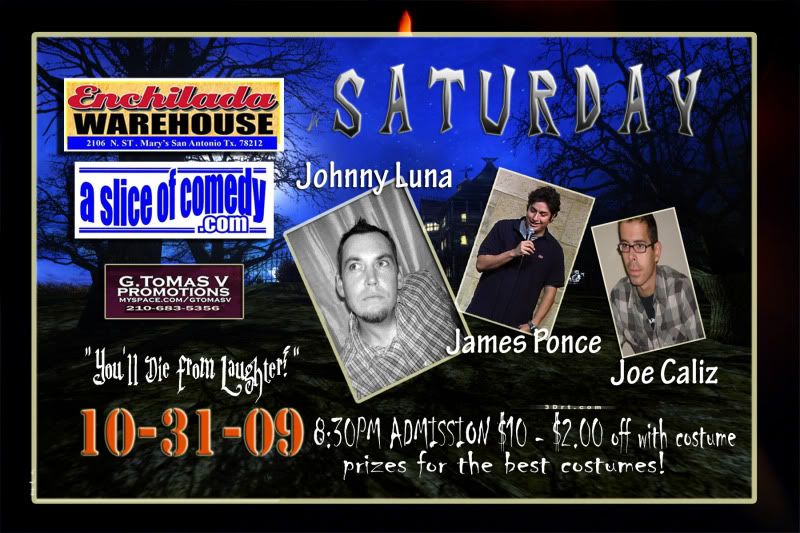 Comedy fans have a big show to look forward to this week. The "A Slice of Comedy" show will feature Johnny Luna, James Ponce and Joe Caliz.
Showtime is scheduled
for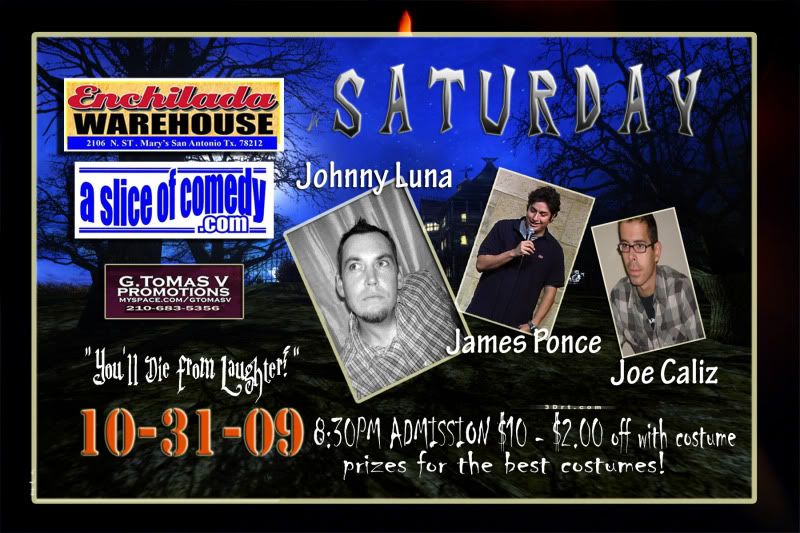 8:30 p.m. Saturday, 10/31. Tickets are $10.
The show is scheduled at Enchilada Warehouse, 2106 N. St. Marys. www.myspace.com/asliceofcomedy
A Comedy of Slice presents live standup comedy every two weeks at the Enchilada Warehouse.
Another show, "Revenge of the Nerds" is set for Nov. 14. Also Kelvin Girdy, Nov. 28; TBA, Dec. 12; Juan Esteban Estrada, Dec. 26