Page 1 of 2
Ramon Ayala detained in drug cartel party?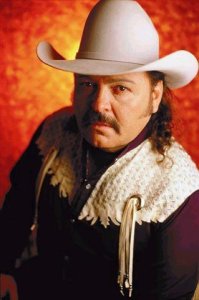 UPDATE: Ayala apparently still in Mexican police custody
Despite Mexican media reports to the contrary, the Ayala family in McAllen says Ramon Ayala is still (Wednesday) in a Mexican jail. We're trying to get the latest on that, check back for the latest news.
What?? Yeah, I did a doubletake too. According to several international news reports, norteno legend Ramon Ayala was
picked up in a surprise raid on a drug cartel's Christmas party - or narcoposada? - in a ritzy subdivision of Tepoztlan, Mexico on Saturday.
Mexican government officials reported on Monday that Ayala, a Latin Grammy winner, had been released after authorities had questioned him during a military operation as part of a crack down on drug gangs. Officials said Ayala was released after police determined
there was no grounds to hold him.
Norteno music and drug cartels have been linked in Mexico through the years. The music includes popular narcocorridos, songs that detail the adventures of drug gangs.
One Associated Press report indicated that officials said Ayala and his Bravos del Norte were the main entertainment at a mansion in a gated community outside Tepoztlan, where there was a reported shootout before dawn Friday. Authorities reported that several gunmen suspected of working for the Beltran Leyva drug cartel were arrested. Offciails also confiscated several automatic rifles and approximately $280,000 in cash.
A different Notimex new report added that other groups that performed and detained by police included Los Cadetes de Linares de Lupe Tijerina and Grupo Torrente.
For more than four decades, Ramon Ayala