Dog days of summer are upon us as we bake through August but there's light at the end of the heat tunnel.
Major rock, pop and Latino shows on tap in coming months, including Shakira, especially as we near the looming Labor Day and Diez y Seis fests that always make the heat easier to bear.
Ralph Saenz Benefit
Community gathering to help defray medical expenses for musician
Ralph Saenz
. Featuring
Latin Breed, Rocky Hernandez y OBG Band, Anthony Hernandez & Crew,
 Enmascarados, Ryland Edwards, Bandoleros, Lisa Marie Sharp, Jorge Alejandro y La Paz, Jo Jo & Latin Fever, Ruben Ramos, Rene Garcia and others. Cadillac Bar, 212 S. Flores. 7 p.m. Thursday,
Aug. 5. $5. (210) 778-1444  
Ruben Ramos & The Mexican Revolution In Tejano Legends Concert and Dance VII including Jay Perez. Aug. 7. Judson Williams Convention Center, El Paso, TX
Hector Aguilar Tex-Mex, oldies and more. Aug. 13. Cadillac Bar, 212 S. Flores. Also 38th All Star Anniversary bash set Aug. 26 celebrating owners Jesse Medina / Raul Ledezma with Jesse D & Variety Mix with Nick Villarreal, La Fuerza, Lariza and other special guests. Cadillac Bar, 212 S. Flores.
Spirit of 1945 Features the Spirit of 1945 celebration and honoring World War II veterans on 65th anniversary. Music by Final Cut.  Taps For Vets will play the National Anthem at the start of the event and taps at the end of the event. VFW Post 76, 10 10th St. 7 p.m. Saturday, Aug. 14. Open to public. 
George Rivas Hosts his own bar. Joe Jama & 100 Proof Aug. 6. George Rivas Birthday Bash. George Rivas Band, Groveland Chicano Band, Joe Jama, Jorge Alejandro, Ben Miranda & Special guests. Aug. 5; La Fuerza in R Rivas B-party with Nick Villarreal, Lariza, special guests Aug 7. George's Place, 5214 Blanco Rd. (210) 340-1275. Also George Rivas on July 30 at Absolutely Everything Catering, 3915 San Pedro Ave (210) 735-6500.
Lamb of God, Five Finger Death Punch Heavy-metal bands take main stage. 5 p.m. Aug. 15. $32.50. Sunken Garden Theater, Brackenridge Park.
Deftones Rockers bring a smooth but urgent rhythm. Also Baroness. AT&T Center, East Houston Street at AT&T Center Parkway, (210) 444-5554. $30 8 p.m. Aug. 21
Los Desperadoz Solid conjunto outfit takes main stage. Cool Arrows. Friday Aug. 6. Also Jimmy Gonzalez y Mazz, Aug. 13. Grupo Fama, Aug. 20.
Grupo Maravia Solid Tejano/variety band plays mix of hits and classics. 9 p.m. Saturday 8/7 at Bar on Walzem. Also Aug 14, Homeplate Bar (Greg's Wedding Party); Aug 21, George's Place; Aug 28, Club Movida
The Toadies Pop rockers back on tour. Also Black Joe Lewis and the Honeybears, Two Tons of Steel, Heartless Bastards, Centro-Matic, Sleepercar, Girl in a Coma, The Bright Light Social Hour, Descender and Here Holy Spain. Whitewater Amphitheater, 15 miles west of I-35 on FM 306, Canyon Lake, (830) 964-3800. $25-$35. www.whitewaterrocks.com.
Aug. 27-28
Siggno Tex-
Mex outfit unloads on
stage. Wild Bill's Saloon & Honkytonk, 3811 W. Business 83, Harlingen. 7 p.m. Aug. 6.
Cancionero Mexicano 2010 Special tribute to Agustin Lara "El Idolo de México." Hispanic Heritage Society presents "Solamente una vez/ You belong to my Heart" Suite with some of his most famous and popular songs in two acts: "Veracruz,"  "España," "La Mujer y El Amor." San Pedro Playhouse. 7 p.m. Saturday, Aug. 28.
Tejano Legends Concert Featuring Ruben Ramos & Mexican Revolution and Jay Perez. 7:30 p.m. Saturday, Aug. 7. Judson Williams Convention Center, El Paso, TX
Trey Wilson Dependable norteno outfit takes stage. Lonestar Saloon, Uvalde. July 30. Also July 31 – Tropa Estrella; Aug. 6, Aaron Watson with special guest Emory Quinn; Aug 7 – Solido; Aug 14 – Terribles del Norte; Aug. 21, Marcos Orozco
Hurricane Alex Relief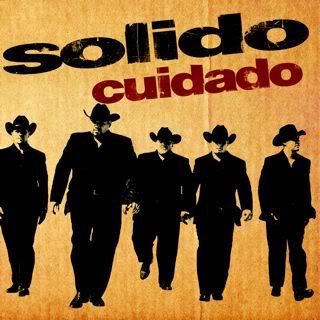 Concert and car show to raise school supplies for hurricane victims featuring Lorenzo of 15 South, Forilla of Truth Records, Locita of Fat Hog Records, Canela, Kueen Krunk, N.X.G KREW and others. 11 a.m.-5 p.m. Aug. 15. Advance Auto Parking Lot, 930 S.E. Military Drive by Roosevelt. Also cars and truck show. All types of school supplies accepted. 
Gaslight Band Variety mix with classics thrown in. Tuesdays-Wednesdays. Also Costumbra, July 26; Solido, Aug. 2; Intrusso de Nuevo Leon, Aug 9. Los Cadets de Linares de Lupe Tijerina, Aug. 16. Also Jimmy Gonzalez Y Mazz Birthday Celebration Friday, August 27 Gaslight club, McAllen Inn, 1401 S. 10th. (956) 572-8158 Also Tejano artists coming up. http://www.myspace.com/gaslightclub#ixzz0r8Fxmtxc
Shakira Colombian superstar brings her sensuos hips and Latin-tuinged rock on her latest CD "She Wolf." $9.50-$149.50. AT&T Center, East Houston Street at AT&T Center Parkway, (210) 444-5554. 7:30 p.m. Oct. 2
Justin Bieber new pop singer showcases talents and creativity on latest CD "My World 2.0" $34-$54. AT&T Center, East Houston Street at AT&T Center Parkway. 7 p.m. Nov. 5
RAZA ROCKS the Vote Voter Registration Drive also features Tropa F, Mariachi Los Azlanes, Northern Express, Final Cut Also games, food, silent auction, flea market, loteria, kids games. Mystic Knights Car Club. Rodriguez Park, 6098 Jerome Road., between E. Gena Rd & Jerome and Gena Rd. 1-9 p.m. Sept. 26. (210) 735-5550
Salsa Brava Featured in Salsa Sundays with Salsafix. Salsa & Bachata class 8:30 p.m. Koccktails bar, 2818 NE loop 410 at Perrin Beitel.
Escape Top variety band plays salsa, cumbia, Tex-Mex and more. Led by singer/keyboardist Oscar Cruz. 9 p.m. Saturdays. Also Brava Salsa Band plays hot Latin rhythms Thursdays. Restaurante Antiigua Grill, 13323 Nacogdoches Rd,.  (210) 587-7470.
Legendary Tribute Band Solid group led by Henry Parilla, and made up of former members of legendary Sunliner Band in continuing TGIF Friday series. At the elegant, SMOKE-FREE Pueblo Hall ballroom, 3315 Northwestern. Also Aug. 13, Little Henry Lee's Birthday Celebration with numerous guest artists; Aug. 20, Celsius Band & The Legendary Tributes; Aug. 27, Ernie Garibay & Cats Don't Sleep. Buffet starts at 7 p.m. $7 admission. Bookings/private parties, contact Mary Jane Parrilla.  (210) 520-7400 http://pueblohall.net
Main Plaza Lunchtime and afternoon concerts. (210) 225-9800 www.mainplaza.org Music Festival includes various events. Foxy, accordion & Chucho
Perales, bajo sexto, Sundays. (210) 225-9800 www.mainplaza.org  
Y & T Rock outfits drop in Aug. 14. Backstage Live.
Carrie Underwood Country superstar recent ACM winner. Also Billy Currington and Sons of Sylvia. $35.50-$55.50. AT&T Center, East Houston Street at AT&T Center Parkway. 7:30 p.m. Oct. 7
The Raulito Show Debut show for Raul Navaira begins filming which next week at Sam's Burger Joint. Fans and supporters encouraged to attend as part of the audience. Guests on show include Little Joe, Araceli and Aniceto Molina. Tapings being scheduled
Rush Canadian supergroup back on tour. AT&T Center, Sept. 23. Ticketmaster.com
Lamb of God Rock/metal group stops in at Sunken Garden Theatre. Aug 15.
VFW Post 76 Live music series at scenic historic post by SA River continues. www.vfwpost76.org 
Salsa Brava Orchestra Salsa outfit uncorks the rhythms. Also DJ Papote spinning merengue, salsa, bachata reggaeton and more. Saturdays. Old San Juan Restaurant/Discotex, 4429 Walzem at Austin Highway (210) 599-9990.
SALEG Espana Salsa Night Music and dance for Salsa/ Latin Night. Saturday nights. Espana Bar
de Tapas, 5638 Hausman Rd. Ste 105.
The Crew Solid unit cranks it. Featuring Marc Martinez, Anthony Hernandez, & JJ Posada. 7 p.m. Tuesdays. Chachos, I-10 & Callaghan
Daniel Monserrat Singer plays Fridays, Wednesdays. La Marginal, 2447 Nacogdoches Rd, (210) 804-2242
If you're a band, singer, manager, promoter, record label, or nightclub owner/manager, event producer, non-profit, send us your schedule: This e-mail address is being protected from spambots. You need JavaScript enabled to view it
DJ Jumpin Jess Teams up with DJ Jota Erre. Playing the best of old school, hip-hop, dance, Tejano, Latin pop and more. Fridays. 6th Street Bar & Grill, 2701 White Oak Blvd @ Studemont.
Wayne Harper Pop singer extraordinaire plays a mix of oldies, rock, pop, jazz and more Martini Club, Rector/McCullough 210-344-4747.
If you're a band, singer, manager, promoter, record label, or nightclub owner/manager, event producer, non-profit, send us your schedule: This e-mail address is being protected from spambots. You need JavaScript enabled to view it  
Additional reporting by Trina Guevara, Robert Rivas