(The Royal Jesters have been influential and instrumental not only in the history of Tex-Mex but also pop/rock music in Central Texas. The albums, the awards and the accolades are too many to list but here our correspondent Ramon Hernandez provides this update on Lawson's critical condition.)
Óscar Lesley Lawson has suffered a massive stroke and officials say he needs to survive major surgery to remove a blood clot in his brain.
UPDATE 1/7: No change in status - Bobby Galvan
UPDATE 1/6: According to cllose family friend Bobby Galvan, Lawson was given last rites Thursday morning. "I was at hospital this morning (01.06.11) with Oscar and his wife, Rosemary and their children when the priest gave him the last rights." However a decision to have surgery has not been made. His family has hopes that it will not be necessary.
According to Robert González, Lawson was in the shower on the morning of Wednesday, Jan. 5 when he experienced the stroke. 
Please check back for updates.
Besides being a personal friend,
González is a music consultant for East L.A. Radio in Los Angeles. Fellow Royal Jester, Enrique "Henry" Hernández, said that Lawson's wife, Rose Mary, stated Óscar was complaining about a headache when he fell and hit his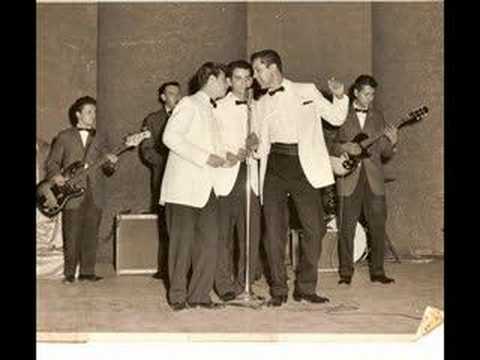 head on the tub. However, Hernández was too choked up and didn't want to know anything else. 
"There're other people that know more and I know I'll find out later," Hernández said as his voice trailed off in the emotion of the moment. 
"Normally a stroke results in major damage to one side of the brain, in Lawson's case, the stroke affected both the front and back of the brain; and the damage is extremely extensive," Gonzáles said
In other words the stroke affected his right and left sides of the brain. 
Lawson has a five percent chance of making it, but physically, officials indicate he may remain a quadriplegic. If so, this translates to complete paralysis of the body from the neck down. In regard to senses and emotions, Lawson stands to lose speech and the ability to understand speech; plus other senses, such as taste and smell – not to mention thinking and perception. 
While some damage can be minimized with rehabilitation therapy, the damage may be irreversible.
Lawson and Hernández's musical history dates back to 1956 when they and Mike Pedraza, all Sidney Lanier High School students formed the Young Ones. In fact, Hernández, then with The Five Angels, dropped out of the angelic group to join Lawson and Pedraza. 
A little known fact about Lawson is that after he graduated, he felt a calling for the priesthood and entered a Jesuit Seminary in Louisiana.  
 
"When he came back from the seminary
nine months later, he called me and said, 'Let's form a group,' " Hernández recalled. 
Instead, they changed the name of the Young Ones to The Royal Jesters. Lawson, Hernández, Pedraza, Bobby Cantú and Charlie Walker made up the original vocal quintet. Louis Escalante and Tony Arce replaced Cantú and Walker in 1959. 
Recalling the 1960s when Sunny (Ozuna) and the Sunliners and Little Joe & The Latineers were the two pioneers to be reckoned with, "The Royal Jesters were so popular, they were the only other group that we worried about," Ozuna revealed in an earlier interview. 
Hernández later said, "In February 1977, we just retired. Little Joe, Sunny and we were at the top, so we figured we wanted to be remembered as a successful group. That's 'one' of the reasons we quit when we did. 
"Since then we have lost three trumpet players (Víctor "Picky" Alvarado on March 20, 1993, Jerry Aguirre are two of them), one trombone Roger Paul "Torso" Rivera) and one guitar player (Ray Zulle)," Hernández added. 
Aguirre, who later formed Brown Brandy, died on stage when he hit a high note and just keeled over circa 2004- 2005. 
One of their many vocalists Dimas Garza, who replaced Pedraza in early 1964, died on November 12, 2008 at the young age of 68. Now let's pray we don't lose 73-year-old Lawson.
Please share your memories, photos, stories about the Jesters or Lawson. Also, check back for updates.