Tribute Band: tripping, transporting down memory lane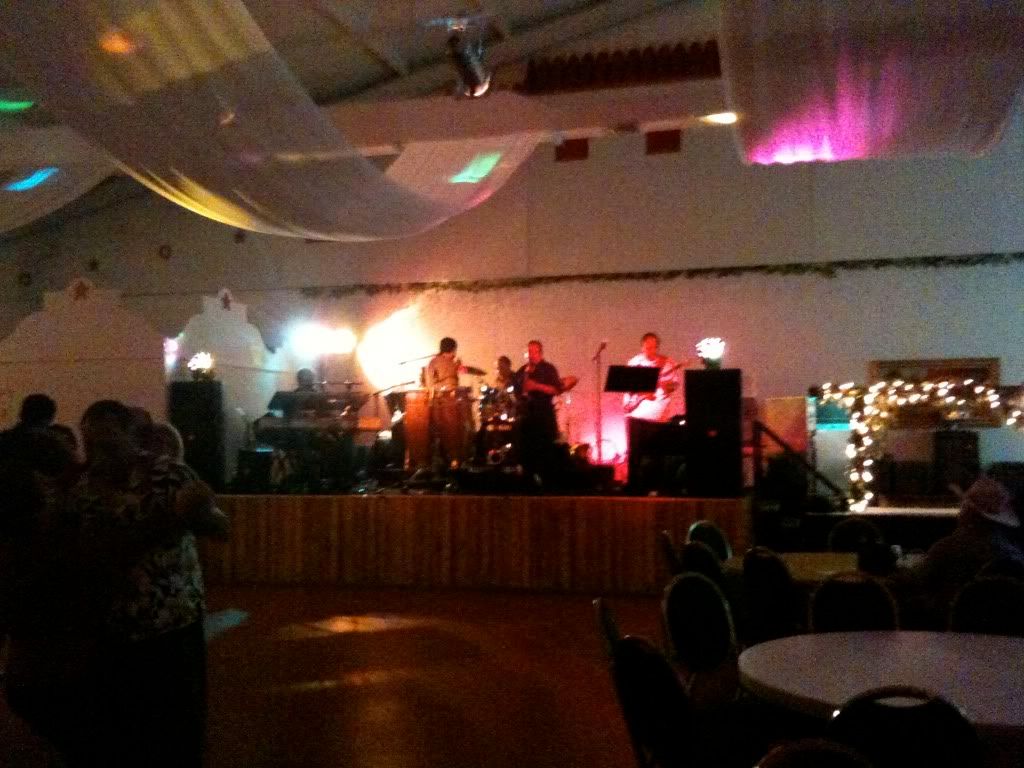 8:12 p.m. Friday night. Live.
Pueblo Hall, San Antonio.
The Tribute Band is on stage whipping out classic hits that recall another day and time. The first set included  "I only have eyes for you." Later, they ran with "(You've got) Personality," "Stand By Me," "Unchained Melody," 
and "Laughter in the Rain."
The occasion?
(Photos courtesy Ruben McCoy)


Just the TGIF Friday night concert/dance series featuring the Tribute Band which includes Ralph Cortez as singer, Henry Lee, Rudy Palacios, Roland Martinez and a couple of other guys.
The crowd, filling up about 65 percent of the cavernous hall. seems content with the music selection.
It's easygoing, nostalgic, and ultimately satisfying.
No loud rock, no angry punk here.
"Everybody likes to feel young, so the music takes you back to when you were young," said Ruben McCoy, marketing strategist and music lover. "It rejuvenates you."
"Plus it is almost like, it takes you out of today's troubles, a form of escapism. To a better time, another place."
McCoy made some good points.
The ultimate purpose of music is to move people. To move them to the dance floor. To move them to tears.
If music, like art, does not provide some sort of emotional punch, then it amounts to nothing. It is blah, and boring.
The power of music lies in
its ability to transform your state of mind, telegraph emotion, and/or transport you to a far away place.
The organizers of Pueblo Hall have tapped into a certain market. This demographic is obviously not being served elsewhere. Some people may ask what's the difference is between the Tribute Band and say George Rivas, Rocky Hernandez & OBG Band, or Danny & QVO Band?
The difference is very sharp. All you have to consider is the name of the musicians in the Tribute Band. Names like Ralph Cortez, Rudy Palacios, Roland Martinez.
All of these musicians have spent considerable time in big name groups such as Sunny & the Sunliners, Jimmy Edward, and other bands.
This is not to say that the other groups are not good. But, like a fine wine the sound is more full-bodied and richer.
The song selection is deep and diverse, the musicianship flawless, the sonic fidelity incredibly sharp, thanks to top shelf sound system.
The only minor headache...the volume level towards the later evening was a tad too loud. They had enough speaker power on stage to blow out a venue twice the size.
A tendency to overmax volume levels is a common problem among music groups. They should resist the temptation to overdo it.
Another nice feature of Pueblo Hall is that is is SMOKE-FREE.
The TGIF dance series with Tribute Band will continue each Friday except for the next two weeks as Pueblo Hall owner Mary Jane Esquivel has booked several community fundraisers.