Ramos, Hobbs, Estrella in concert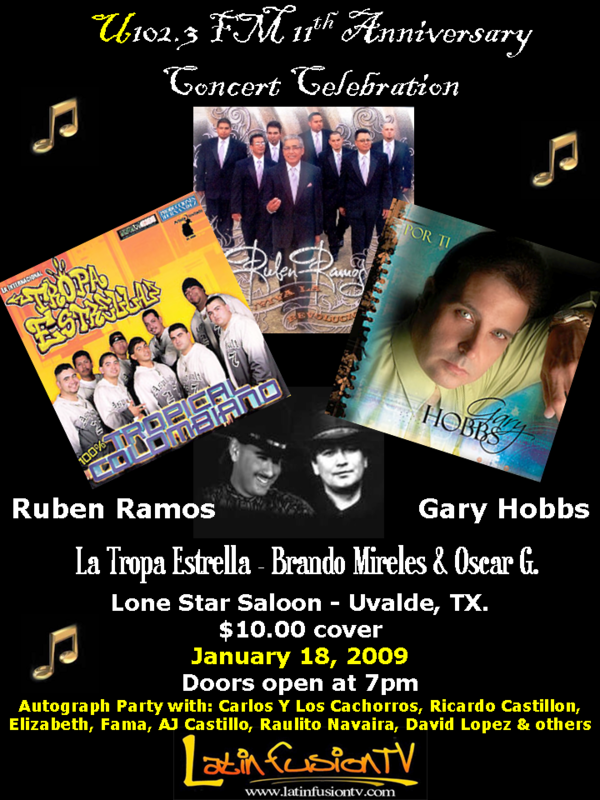 Big show down in Uvalde coming up. Groups include
Ruben Ramos,  Gary Hobbs, La Tropa Estrella.
The U102.3 Anniversary Party will also featureBrando Mireles & Oscar G. at the Lonestar Saloon in Uvalde on Jan. 18.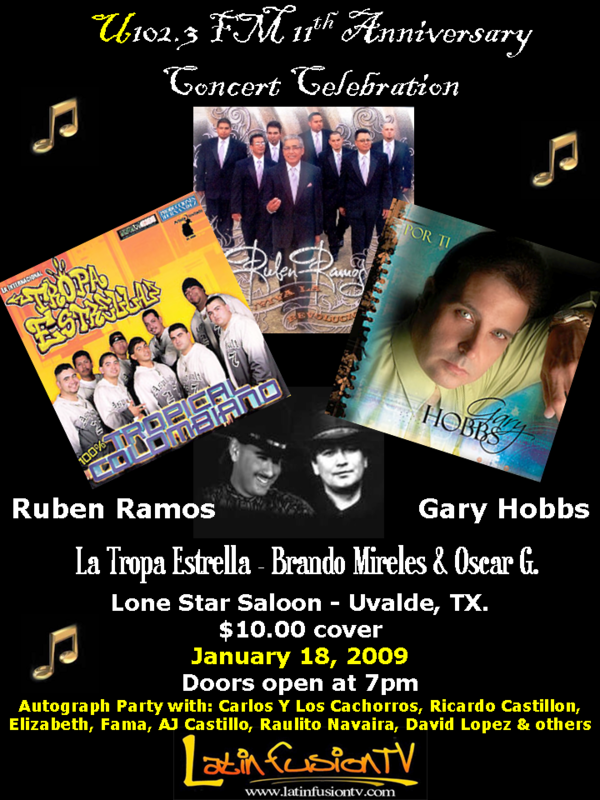 There will also be an autograph party with Carlos y Los  Cachorros, Ricardo Castillon, Elizabeth, Fama, AJ Castillo, Raul Navaira, David Lopez & others. Also Latin Fusion TV. $10.