Elizabeth is so thorough; virtually everything you want and need to know about the Premios A La Música Latina's "Mejor Revelación del Año" is available on the World Wide Web. 
(Fast-rising new singer Elizabeth has been turning heads in her promotional tours. Our correspondent
Ramon Hernandez profiles this talented singer.)
However, as is often the case, new information comes to the surface and becomes unexpectedly available. One of these tidbits didn't come to light until a few months after her grandmother, Tomasita Flores Garcia, passed away and her grandchildren found out she was once a singer.
"My grandmother,
who was a civil service worker at Lackland Air Force Base, used to sing with Trio García," Elizabeth revealed during a telephone interview. 
"She never told her grandkids because back then, it wasn't popular for women to sing and they were considered cantineras.
"As a child, I remember she sang at St. Anthony de Padua Catholic Church; and she would also sing along all the songs being played on KCOR in her kitchen. She had a beautiful voice."
In fact, Elizabeth joined the choir at the same church when she was in the fourth grade and currently sings at St. Helena's Catholic Church..
The blonde Capricorn's biography also cites her other grandmother, Tomasita Flores García sang with Los Hermanos Aguilares, that two of her Uncles played trumpet and that both her great-grandfathers played accordion.
"I was so influenced by watching my Uncle Clem play trumpet at football games, I learned to play trumpet at seven. (Her Website states ten) So mine are inherited traits," Elizabeth continued. "My family comes from all kinds of trials and tribulations."
What is also missing off her bio is that the James Madison High School alum also played trumpet in the University of Incarnate Word's jazz band.
As for her flawless Spanish, Elizabeth said, "I was raised speaking English and I learned Spanish in college and through music because of my heritage.
The Soleil Discos artist, who joined the Trinidad Pan Masters in 1994, didn't started singing in Spanish until she was influenced by Selena during the mid 1990s. But she had been singing in English, even longer with the church and school choirs. So what kept her from recording sooner?
"Talent has been in the family for years, but it wasn't until my grandmother passed away and she had left anything to pass on and show for it that I realized it was something I had to do for my children, future grandchildren and generations," she responded.
Not one to settle for something mediocre or even average, Elizabeth sought out the best producer, the best songwriters, the best musicians, the best graphics artist and the best printer in the business.
"I didn't believe in putting together a compact disc
in two days or two weeks because I didn't want to put out a sloppy production."
The end product was a slick, polished CD that rivaled any production in the American market and international realm. Best of all, the music and vocal delivery was superb.
Now the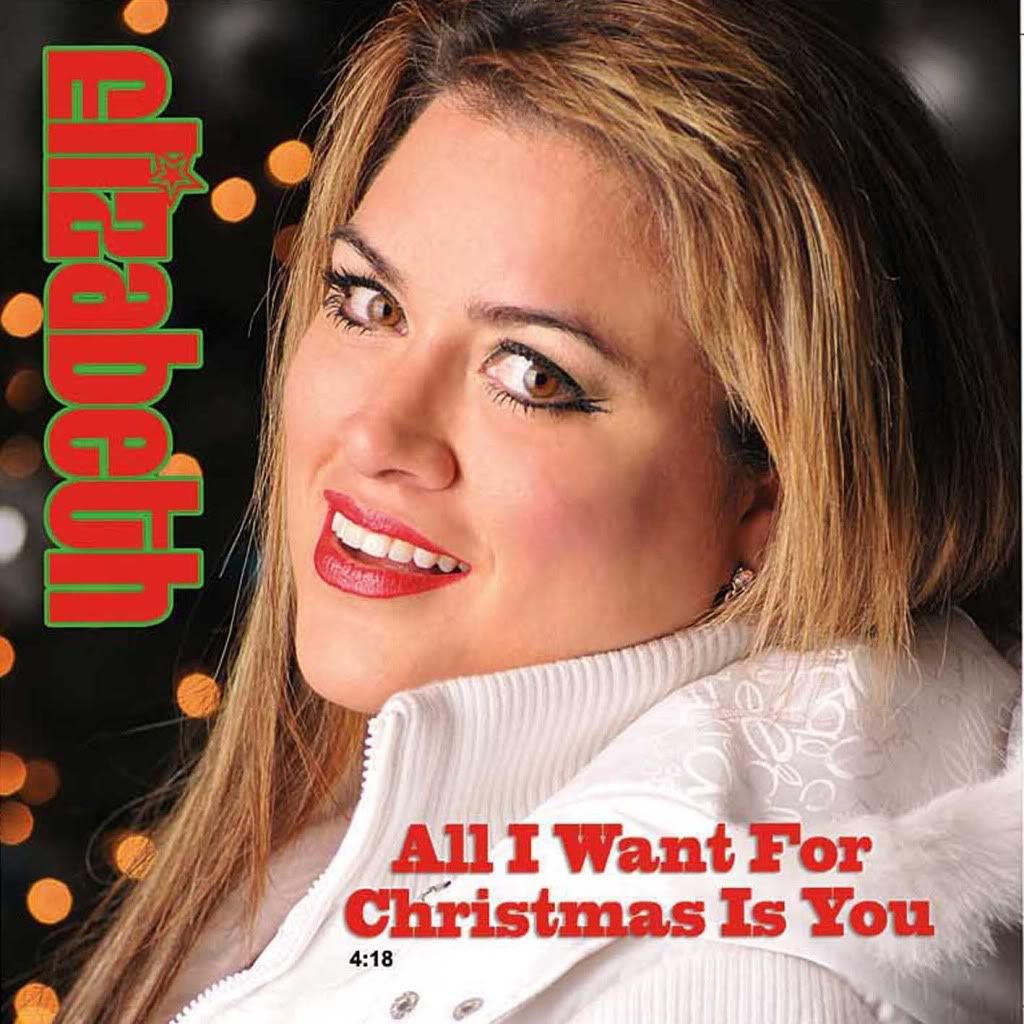 Stahl Elementary School dual-language teacher is back in the studio working on her second CD.
"In getting feedback from fan on my first CD, I found out they liked the cumbias and the instrumentals. So I'm giving the fans what they want.
"However, some people tried to categorize me because the trumpet was not your typical Tejano sounding trumpet, but a trumpet can sound pop and it can sound jazzy and that's my style. I'm Latina, I'm from San Antonio and that's my interpretation because I wanted to bring Tejano music up a level and we should expect more out of Tejano music," Elizabeth explained.
The problem with a lot of people is that they remain pigeon-holed, stagnate and opposed to any change in the evolution of music.
Aside from being in the pre-production stage of her new CD, Elizabeth is working on a movie project with Jorge Flores of GSM.
If you haven't had the pleasure of delighting on Elizabeth's incredible three octave vocal range, you can see her perform every Friday from 6-10 p.m. at Los Generales at 16216 Nacogdoches Rd.
For bookings, you can contact Juan Paniagua, her personal manager, or Lorenzo Gatica, her road manager at (210) 314-8385.
Now rather than running the risk of being accused of plagiarism, we will refer the reader to several Websites where our readers can peruse Elizabeth's biography and discography, see numerous photographs, listen to her music and view her videos. Those URLs are www.elizabethlacantante.com, www.myspace.com/elizabethlacantante and www.youtube.com/soleildiscos.